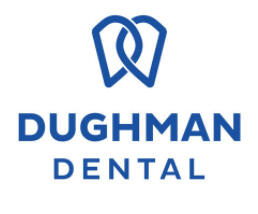 ALAMEDA'S DENTAL PROFESSIONALS
---
Experienced, Caring & Trustworthy Team
Our mission is to help our community stay orally healthy and clean. We treat each client with the outmost respect, every person deserves.
---
Dr. Wadie Dughman DMD
Dr. Dughman graduated from Boston University School of Dental Medicine with the recognition of Magna Cum Laude from the class of 2011. He returned to Alameda, where he was born and raised, to serve in the dental practice his family has been a part of since his mother was a little girl. He is dedicated to providing excellent dentistry and constantly immersing himself in continuing education and the research literature to bring the latest treatment protocols to the practice. When he isn't learning about new dental technologies, he is spending his time with his wife and three young children.
Dr. Corazon Manaloto DDS
I received my Bachelor's degree in Psychology from the University of California at Berkeley and my Doctor of Dental Surgery degree in 1993 from the University of California at San Francisco, School of Dentistry. Learning and providing the best that dentistry has to offer has been my goal for the past 27 years. Working with my hands to blend art and science is only one of the reasons why I love dentistry. The other is the relationships and bonds that develop through the dentistry. I have been practicing dentistry in Alameda since 2000 and I'm blessed to be living in the town where I work.
Marilou Tobia RDH
Marilou was born and raised in the Philippines and moved to the Bay area at the age of 14. She has been in the dental field for 23 years and has worked as a dental hygienist for 18 years. Recognized for building rapport with patients, Marilou strives to provide quality care in a compassionate, comfortable and sincere approach. She is trained in traditional periodontal care methods as well as laser-assisted periodontal therapy techniques. To balance work and personal life. Marilou enjoys spending time with her 7 year old daughter, Madison. She loves to bake, shop and do crafts.
Jeannine Richmond RDH
Jeannine was born and raised in Oakland. She has been in the dental field for 32 years. During this time, she was also taking college courses. In 2005, she graduated from Chabot College Dental Hygiene Program, and received the award given by the Western Periodontal Society for showing interest and proficiency in periodontics. Jeannine enjoys helping others achieve a beautiful smile, improving their oral health, as well as overall health. She is consistent in continuing education and improving her skills. It's important to her that patients are comfortable and feel informed about their dental health needs, and leave feeling like they have had a positive dental experience.
Audrey Edwards
Dental Assistant
Audrey is the epitome of the nurturing caregiver. Her 25+ years in the field also makes her one of the most experienced RDA's in Alameda. She is the biggest advocate for patient comfort, and during your visit, will be reading signs and body language to anticipate your needs.
---
SERVICES
We offer all aspects of restorative dental care with a multidisciplinary approach.
RESTORATIVE SERVICES
- Crown & Bridge: A tooth may require a crown or "cap" if it is in danger of breaking or has already beenbroken. Once a filling has gotten larger than 50% of the tooth surface area, a fracture becomes statistically higher. A bridge connects 3 or more crowns together and replaces missing teeth by connecting to the teeth on either side of the space.
- Implant-supported Crown & Bridge or Dentures: An Implant is a titanium screw that gets placed into and fuses with the jawbone. Once there is integration, a crown or bridge needs to be made and gets attached using a specialized connector called an abutment.- Fillings: The most common procedure to eliminate and repair a tooth defect caused by decay, tooth wear or even a small fracture. Care will be taken to remove all signs of decay; the nerve may require protection with a base or liner. There are several material choices to restore the tooth with including Amalgam, Glass Ionomer, Composite, and Porcelain
COSMETIC SERVICES
- Whitening
- Veneers
Oral Surgery
- Extractions: We perform most extractions in our office from baby teeth that need a little extra help to impacted wisdom teeth. We can discuss methods to make your procedure more comfortable to you by prescribing medications for relaxation.- Implants: The most elegant and cutting edge way to replace a missing tooth by far, the dental implant is becoming commonplace in dentistry today. If you are missing teeth you want replaced or are tired of loose dentures, please ask us if you are a candidate.- Bone Grafting: The most current evidence shows that placing a bone graft after removing a tooth preserves the most amount of bone around the adjacent teeth and helps the bone grow back into the empty socket where the tooth came out. This helps maintain the gum levels on the neighboring teeth by preventing recession, leaves a more cosmetic appearance and also gives the best chance of success for placing an implant to replace the missing tooth.
---
Insurance
We accept all PPO insurance plans and are happy to look into your coverage and explain your plans benefits to youAs a courtesy we will bill your insurance company. It is your responsibility to inform us which insurance carrier you have before we begin treatment to aid in the accurate accounting of your dental treatment. If your insurance company has not paid it's portion after 90 days then the balance becomes the patient's responsibility and is owed to the office. You must then seek to receive payment from your insurance company directly and we will assist you in any way we can.We are also preferred providers for but not limited to:
- Delta, Metlife, Cigna, Guardian, Principal, United ConcordiaIf your insurance carrier is not listed, please ask us about your coverage. We do not participate in any HMO's (eg. DeltaCare), or MediCal (DentiiCal)

---
---
New Patients
Your first visit will consist of, x-rays of your teeth and a cleaning by one of our hygienists. She will perform a full periodontal assessment to measure the health of your gums. You will have a thorough examination by the doctor and have the opportunity to bring up any concerns about your oral health and any aesthetic desires you might have.Upon arrival, you will be asked to fill out these two forms. Having them filled out in advance will provide us more time for your visit to address your individual needs.
Scheduling Appointments
When you make an appointment with us, we set aside time and resources especially for you. We will see you for your check up one at a time. Occasionally there are dental emergencies that can cause unforeseen delays.We ask that you respect our time and if you are unable to keep your scheduled appointment, please notify us at least 24 hours in advance. If an appointment is missed there will be a fee charged.
---
Payments
Payment is expected at the time of service. We accept: all major credit cards, personal checks and cash. If you feel your situation requires special consideration, please bring it up at the time of your treatment plan presentation. We don't want our patients to go without the necessary dental treatments they need and will work with you on an individual basis to make your treatment happen.
---
Emergencies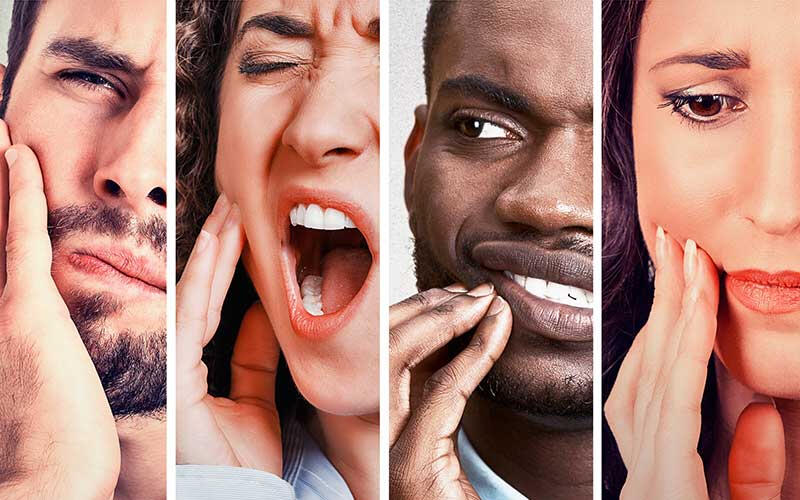 We understand that dental emergencies happen from time to time and we are here to help you in what can be a scary and stressful time. We offer same day appointments for these instances. We are skilled at treating most dental emergencies including, toothaches, broken teeth or
crowns that come off.If you feel you are having a dental emergency, please call our office right away. The doctor will be available to address your emergency even when the office is closed.Call us at: (510) 521-0420)
---
Our Location
Leave us a Review!
We'd love to get your feedback so we can get better for you.
---
Contact us
We try our best to offer the best comprehensive dental care in Alameda by putting state-of-the-art technology into the hands of some of the most talented dentists. We opened our doors to the public with the aim of offering the most convenient, highest-quality care possible. We look forward to meeting you soon!
---
Office Telephone
(510) 521-0420)dughmandental@gmail.com
---
If it is after hours and you are a patient of record having a dental emergency (eg. broken tooth or any pain that prevents sleep) please call: (510) 502-2454 and leave a
detailed message.
---
---
---
Message Sent
We will get back to you shortly. Thank you for visiting our website. Hope to see you soon!
---